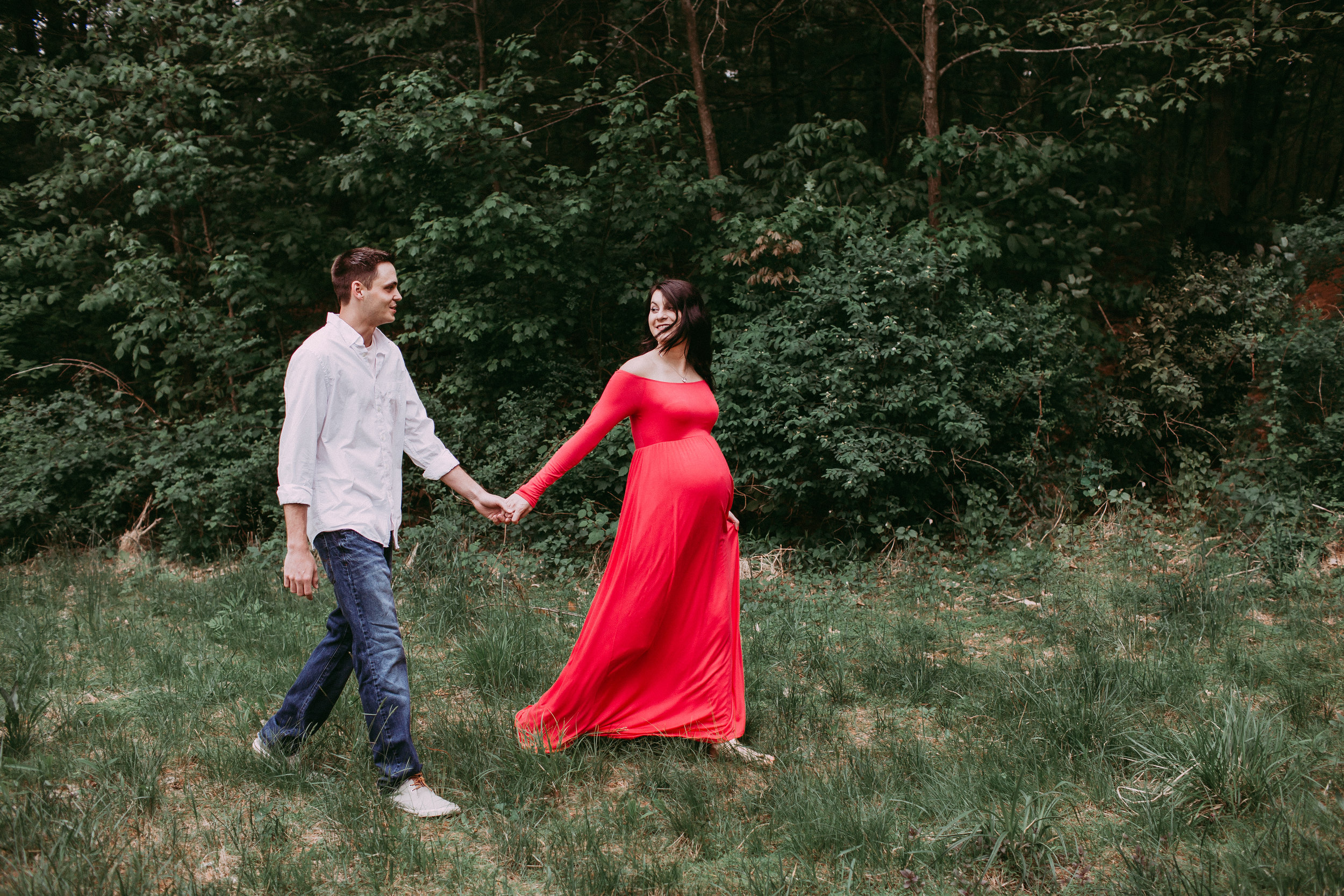 What to Wear
Be sure to wear clothes that fit your personal style, are comfortable and show off the bump. Nothing frumpy or oversized. Maxi skirts and dresses are a great option. As well as layering pieces (think lacy kimono or chunky knit cardigan). If you have other kiddos to dress, start with one outfit (usually Moms) and coordinate colors from there. Please do not wear anything with writing or logos. And please no ratty sneakers.
If you need more help or inspiration for styling your family please reach out to me! I would love to help!
What to Expect
My approach to photography is to keep it simple and authentic. My motto is 'moments over perfection'. I never want a photo to feel over posed or fake. I will absolutely give you direction and guidance but I want the connection to be between you and your family and not with me and my camera. For that reason I will often tell you to look at each other and not me.
Are you worried about little ones behaving? Don't! I want to capture them just as they are too. Happy, serious, silly or pensive. If they want to play, we will. If they want to be held and snuggle, we'll do that. My main goal is for your session to be relaxed and easy.
After your Session
If you agreed to a sneak peek, on the session agreement, I will be posting those within one to two days after your session. The rest of you gallery will be emailed within two weeks of your session. You will get all images in both color and black & white. You will be able to download everything straight from your gallery.
Newborn Photography
Have you thought about booking a newborn session with me? I absolutely love meeting your new babies and photographing them in your home. If you have already booked this session, great! I can't wait to snuggle your new little one. If you are still thinking, be sure to send me an email and I'd love to give you more information.